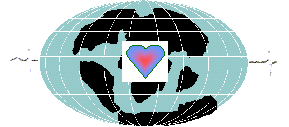 Antioxidants
Antioxidants are both in food and produced within the body. The most known antioxidant nutrients are:
q Vitamin A, in the form of beta carotene (the yellow, orange, and red pigment found mainly in fruit and vegetables). Beta carotene is a pro-vitamin which means it is turned into vitamin A in the body
q Vitamin C found in fruit and vegetables. The best source is citrus fruit
q Vitamin E found in nuts, seeds, vegetable oils, and products made from them
q Selenium, zinco, copper, and manganese
q Folate, flavonoids, phitates, phytoestrogens, plant phenols and indoles
Beta carotene, other carotenes and vitamin C are found in combination in most orange fruit and dark green vegetables (the colour is masked by the stronger green chlorophyll colouring).
The antioxidants produced in the human body are:
q Antioxidant enzymes such as glutathione peroxidase, catalase, and SOD (superoxide dismutase). They are made from minerals such as selenium, copper, manganese and zinco
q Antioxidant coenzymes such as NADH (nicotinamide adenine dinucleotide), coenzyme Q10, and alpha-lipolic acid
q Caffeic and ferrulic acid
q Uric acid
Dietary antioxidants may play a role in the prevention of cancer and coronary artery disease by inhibiting free radical-induced lipid peroxidation.
Good sources of antioxidants nutrients
| | |
| --- | --- |
| Beta-carotene | Yellow and orange fruits: carrots, broccoli, tomatoes, melons, apricots, mangoes, peaches, pumpkin, prunes, watercress |
| Vitamin C | Fruit and vegetables: citrus fruit, blackcurrants, kiwi, strawberries, gooseberries, green leafy vegetables, peppers, potatoes, swede, parsnips |
| Vitamin A | Liver, kidney, dairy products, oily fish, fortified margarine |
| Vitamin E | Vegetable oils: sunfluwer seed oils, almonds, hazelnuts, brazils, wholegrain breackfast cereal, wholemeal bread, dark green vegetables, wheatgerm. Fruit and vegetables are not very good sources, but the best are: apples, bananas, asparagus, broccoli, carrots, paes, spinach, blackcurrants, tomatoes, lettuce |
| Zinc | Meat, milk and milk products, bread, ceral, cereal products |
| Manganese | Wholegrain cereals,, nuts, tea |
| Selenium | Cereals, fish, liver, pork, cheese, eggs, walnuts, brazil nuts |
| Copper | Wholegrain cereals, meat, vegetables |
press left arrow in your browser for previous page
[Home]